Back to Attorneys Search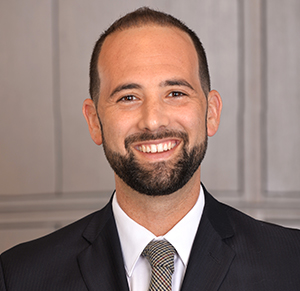 Bob has a diverse practice which includes corporate and securities transactions, commercial disputes, and eminent domain and related matters. Bob represents business entities, their officers and directors, entrepreneurs, joint venturers, real estate developers, inventors, professional practices, land owners, title insurance companies, and commercial landlords and tenants. He assists clients with documenting and executing corporate, securities, and real estate transactions both simple and complex. These range from assisting with strategic business formation and structuring of joint ventures, to securities offerings and acquisitions. Bob further helps clients to evaluate business opportunities by conducting complex due diligence and legal analysis. Additionally, he represents parties in commercial, real estate, and securities-related adversarial proceedings in both public and private forums, and individuals and businesses with respect to governmental takings and related actions.
Bob is licensed to practice in all Florida state and federal courts, Eleventh Circuit Court of Appeals, Louisiana State Courts, and the Eastern District of Louisiana. Bob is also a Florida Supreme Court Certified Circuit Civil Mediator and has extensive negotiation experience, giving him insight into a full spectrum of tools to solve clients' problems. Prior to joining Rennert Vogel Mandler & Rodriguez, P.A., Bob worked as a securities litigator in New Orleans.

Areas of Concentration
Corporate Finance
Corporate Governance
Corporate Securities
Domestic and International Joint Ventures
Capital Raising Transactions
Commercial Litigation
Business Litigation
Eminent Domain and Regulatory Takings
Real Estate Law
Construction Law
Contract Law
Recognitions, Awards, and Civic Activities
2017 Super Lawyers Rising Stars
Member of the Spellman-Hoeveler Chapter of the American Inns of Court
Member of the Board of Directors and Litigation Committee of Friends of the Everglades
Member of the Miami-Dade County Solid Waste Advisory Committee
Speaker for Miami Beach Bar Association's Law Day 2012 and 2014
Representative Transactions
Capital Raise and Organizational Documentation for Major Mixed-Use Hotel/Commercial Development near Miami International Airport
Capital Raise and Organizational Documentation for Multi-Family/Commercial Development in Coconut Grove, FL
Capital Raise and Organizational Documentation for Assisted Living Facility in Aventura, FL
Representative Litigation
Successful Settlement of Multi-year Major Litigation Relating to Developer Obligations in Multi-tower Development in Aventura, FL
Obtained Final Summary Judgment in Federal Court Dispute between Owners of Alternative Health Care Corporation in Tampa, FL
Obtained Final Summary Judgment in State Court Business Dispute Between Members of LLC Developer of Large Multi-Family Development in Miami Beach, FL
Education
Tulane University School of Law, Juris Doctorate; Certificate in Sports Law
Visiting student at UCLA School of Law, Mediation Clinic
Humboldt University of Berlin-Tulane University, Summer Program on Intercultural Dispute Resolution
London School of Economics and Political Science, Master of Science
Tulane University, Bachelor of Arts, cum laude
Areas of Concentration
Corporate Finance
Corporate Governance
Corporate Securities
Domestic and International Joint Ventures
Capital Raising Transactions
Commercial Litigation
Business Litigation
Eminent Domain and Regulatory Takings
Real Estate Law
Construction Law
Contract Law