Back to Attorneys Search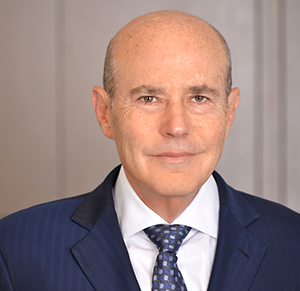 Howard J. Vogel has been practicing real estate law for over 37 years. He has extensive experience representing real estate developers, investors and lenders in a wide variety of complex acquisition, development, construction, financing and leasing transactions, including condominiums and other types of residential, hotel, retail, office and mixed-use developments.
Mr. Vogel has been actively involved in the preparation of declarations for condominium, mixed-use and other types of development condominium, homeowners', real property acquisitions and sales, loan closing and restructurings, bulk sales and acquisitions and related matters for numerous large and prominent properties. He also assisted in the drafting of important amendments to the Florida Distressed Condominium Relief Act.

Significant Representations and Achievements
Representation of developer in all aspects of structuring, development, financing, construction, sales and turnover of 1,200 unit project.
Representation of developers in structuring, developing and other aspects of large condominium, office, mixed-use and condo-hotel projects.
Representation of lenders, receivers and investors in acquisitions, filings and unit sales for "fractured" condominium projects.
Structuring and preparing declarations documents for major live-work community.
Representing developers and lenders in connection with golf-course communities.
Representation of international financial institution in connection with foreclosure, operation and sale of complex large resort/residential property.
Representation of developers in terminating 346-unit and 110-unit beachfront condominiums.
Education
University of Florida, J.D. degree with high honors, 1979
University of Florida, B.A. degree with honors, 1976