Back to Attorneys Search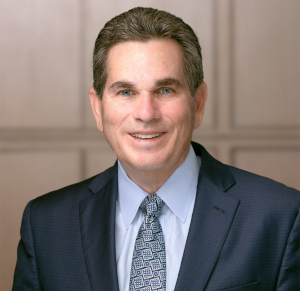 Jeffrey Mandler has more than 35 years of experience in state and local taxation. Mr. Mandler leads the firm's ad valorem practice group, which represents owners, developers, lenders and property managers throughout Florida. His representation encompasses all stages of an appeal: informal meetings with taxing authorities, administrative appeals, and circuit court litigation.
In addition to valuation issues, Mr. Mandler represents owners seeking to obtain exemptions, classifications, and local tax incentives. He also represents taxpayers seeking federal tax credits for the rehabilitation of historic buildings, as well as private property owners in matters of eminent domain and regulatory takings.
Areas of Concentration
All aspects of Ad Valorem Property Tax, including
Real Estate
Tangible Personal Property
Valuation Issues
Exemptions and Classifications
Litigation throughout the State's Courts
Enterprise Zone Incentives
Federal, State and Local Tax Credits and Abatements for Historic Properties
State Sales Tax Refunds and Audits
Eminent Domain and Regulatory Takings
Significant Representation
Representation of owners of malls, anchor stores and national retailers.
Representation in valuation appeals of all commercial property types, including hotels, timeshare, offices, multi-family housing, industrial warehouse and local and regional shopping centers.
Experience in valuation of specialty properties including hospitals, gaming and sports facilities, power plants, waste storage facilities and manufacturing facilities.
Education
University of Miami School of Law, J.D., 1980
Trinity College, B.A., 1977
Areas of Concentration
All aspects of Ad Valorem Property Tax, including
Real Estate
Tangible Personal Property
Valuation Issues
Exemptions and Classifications
Litigation throughout the State's Courts
Enterprise Zone Incentives
Federal, State and Local Tax Credits and Abatements for Historic Properties
State Sales Tax Refunds and Audits
Eminent Domain and Regulatory Takings