Back to Attorneys Search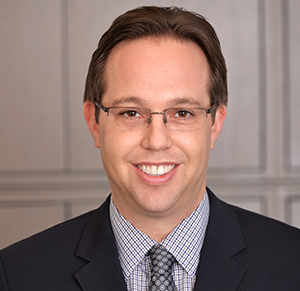 Robb Udell concentrates his practice in mitigating ad valorem property taxes and obtaining development incentives for his clients. He has experience in challenging valuation for a wide range of property types including office buildings, retail centers, industrial properties, hotels, condominium buildings, vacant land, and tangible personal property. Mr. Udell, along with Nathan Mandler, created the firm's condominium tax appeal department, successfully representing over 100 buildings throughout Florida
In addition to valuation issues, Mr. Udell identifies and pursues various local and state incentives available for certain types of real estate developments. He also represents taxpayers before local and state historic preservation offices and the National Park Service seeking tax credits and abatements for the rehabilitation of historic buildings.

Areas of Concentration
Ad Valorem Property Tax Appeals:
Real Estate
Tangible Personal Property
Valuation Issues
Enterprise Zone Incentives
Federal, State and Local Tax Credits and Abatements for Historic Properties
Significant Representation and Achievement
Representation of major mixed use property in Miami Beach achieving a two year reduction of assessed value in excess of $140 million.
Representation of a condominium hotel property achieving a reduction of assessed value in excess of $34 million.
Representation of one of the nation's largest home builders challenging undeveloped land valuations throughout Florida.
Representation of one of the largest free standing retail portfolios in South Florida, handling over 150 locations in Miami-Dade and Broward County.
Representation of developers in obtaining significant developer incentives through state and local tax credits or refunds.
Pro Bono Representation
Represents Habitat for Humanity and its homeowners in Miami-Dade County
Education
Villanova University School of Law, J.D.
Patrick J. O'Connor Scholarship Award
Pennsylvania State University, B.S. Finance
Dean's List
Areas of Concentration
Ad Valorem Property Tax Appeals:
Real Estate
Tangible Personal Property
Valuation Issues
Enterprise Zone Incentives
Federal, State and Local Tax Credits and Abatements for Historic Properties