Back to Attorneys Search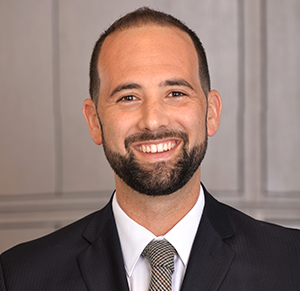 Clients trust partner Bob Stein to efficiently and effectively handle a diverse range of legal issues, including resolving business disputes, construction matters, development and real property issues, and regulatory issues, and successfully navigating various other legal matters on behalf of businesses and individuals.
Bob is a versatile and practical attorney who draws on broad legal knowledge and problem-solving skills.  He leverages these traits to negotiate and resolve complex legal issues for his clients, including businesses, individuals, corporate leadership, entrepreneurs, property owners, real estate developers, religious institutions, and others.  Bob has extensive experience representing clients in Florida state courts, federal and bankruptcy courts around the country, and in arbitrations.  With knowledge of commercial interactions gleaned from multiple angles, Bob advises clients on corporate liability, governance, finance, and real estate development and assists with complex transactions.
Bob is licensed to practice in all Florida state and federal courts, the United States Supreme Court, the Eleventh Circuit Court of Appeals, Louisiana State Courts, and the Eastern District of Louisiana. Bob also has extensive experience with mediation and negotiation, giving him insight into a full spectrum of tools to solve clients' problems.  Before joining Rennert Vogel Mandler & Rodriguez, P.A. in 2010, Bob worked as a litigator in New Orleans.
Areas of Concentration
Corporate Finance
Corporate Governance
Corporate Securities
Domestic and International Joint Ventures
Capital Raising Transactions
Commercial Litigation
Business Litigation
Eminent Domain and Regulatory Takings
Real Estate Law
Construction Law
Contract Law
Representative Litigation
Obtained complete defense judgment in favor of corporate officers and directors after 8 day federal bench trial.
Favorably settled complex public company shareholder dispute brought in federal court.
Successful Settlement of Multi-year Major Litigation Relating to Developer Obligations in Multi-tower Development in Aventura, FL
Obtained Final Summary Judgment in Federal Court Dispute between Owners of Alternative Health Care Corporation in Tampa, FL
Obtained Final Summary Judgment in State Court Business Dispute Between Members of LLC Developer of Large Multi-Family Development in Miami Beach, FL
Representative Transactions
Capital Raise and Organizational Documentation for Major Mixed-Use Hotel/Commercial Development near Miami International Airport
Capital Raise and Organizational Documentation for Multi-Family/Commercial Development in Coconut Grove, FL
Capital Raise and Organizational Documentation for Assisted Living Facility in Aventura, FL
Recognitions, Awards, and Civic Activities
Martindale Hubbell, AV Preeminent Rated
Super Lawyers' "Rising Stars" (2017 and 2018)
Super Lawyers' "Top Rated Securities Lawyer"
Member of the Spellman-Hoeveler Chapter of the American Inns of Court
Member of the Board of Directors and Litigation Committee of Friends of the Everglades
Member of the Miami-Dade County Solid Waste Advisory Committee
Speaker for Miami Beach Bar Association's Law Day 2012 and 2014
Education
Tulane University School of Law, Juris Doctorate; Certificate in Sports Law
Visiting student at UCLA School of Law, Mediation Clinic
Humboldt University of Berlin-Tulane University, Summer Program on Intercultural Dispute Resolution
London School of Economics and Political Science, Master of Science
Tulane University, Bachelor of Arts, cum laude
Areas of Concentration
Corporate Finance
Corporate Governance
Corporate Securities
Domestic and International Joint Ventures
Capital Raising Transactions
Commercial Litigation
Business Litigation
Eminent Domain and Regulatory Takings
Real Estate Law
Construction Law
Contract Law