Back to Attorneys Search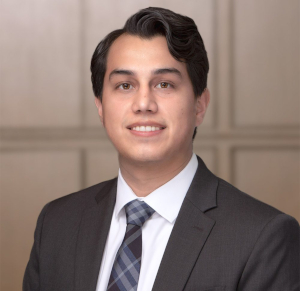 Ronald J. Rojas practices primarily in transactional real estate matters, including performing "bulk" condominium closings, drafting and negotiating loan documents and resolving title matters. Mr. Rojas has assisted in the drafting of reciprocal easement agreements for the governance of various mixed-use projects in South Florida and has experience advising developers regarding the disposition of real property. 
Areas of Concentration
Transactional Real Estate Law
Condominium Closings
Drafting and Negotiating Loan Documents
Mr. Rojas graduated cum laude from the University of Miami School of Law, receiving his J.D. in 2016, and his LL.M. in Real Property Development in 2018. He received the CALI Excellence for the Future Award in the Tenants' Rights Clinic where he participated as a Certified Legal Intern. He is admitted to the Florida Bar.
Areas of Concentration
Transactional Real Estate Law
Condominium Closings
Drafting and Negotiating Loan Documents