Back to Attorneys Search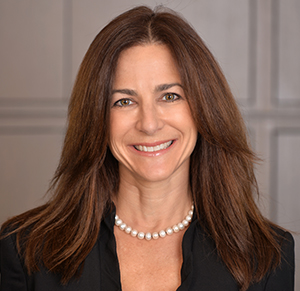 Sabrina Weiss Robinson concentrates her practice in all aspects of ad valorem property taxation, representing property owners before the Value Adjustment Board and in Circuit Court appeals throughout Florida. She has extensive experience in valuation appeals for many types of property, including retail centers, big box retailers, anchor department stores, office properties, hospitality, industrial, apartments, vacant land and tangible personal property.
In addition to valuation issues, Ms. Robinson specializes in property tax legal hearings focusing on the issue of substantial completion. Ms. Robinson also has extensive litigation experience in the ad valorem area as well as general commercial litigation.

Areas of Concentration
All aspects of Ad Valorem Property Tax, including
Real Estate
Tangible Personal Property
Valuation Issues
Litigation throughout the State's Courts
Significant Representation
Representation of one of the largest luxury homebuilders in the United States achieving reduction in assessed value in excess of $25 million by contesting undeveloped land valuation throughout Florida.
Representation of lender which took over failed development project achieving reduction in assessed value in excess of $17.5 million on vacant land.
Representation of large office building owner in Palm Beach County achieving a reduction in assessed value in excess of $12 million.
Representation of national retailers in appeals of real and tangible personal property.
Representation of large grocery store chain in appeals of tangible personal property.
Organizations
Greater Miami Jewish Federation
Past Member, Board of Directors, Woman's Philanthropy
Past Area Chair, Miami Beach
Former Member, United Jewish Communities National Young Leader Cabinet
Pinecrest Elementary – PTA Board of Directors
Education
J.D with honors, University of Miami College of Law, 1989
B.A. , University of Texas at Austin, 1986
Areas of Concentration
All aspects of Ad Valorem Property Tax, including
Real Estate
Tangible Personal Property
Valuation Issues
Litigation throughout the State's Courts