Back to Attorneys Search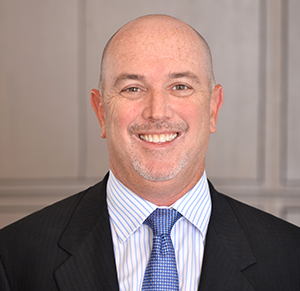 Scott D. Levine is an equity partner with Rennert Vogel Mandler & Rodriguez, P.A., concentrating his legal practice in commercial and residential real property transactions, representing purchasers, sellers, lenders, landlords and tenants in all aspect of real property transactions, including the preparation, review, and negotiation of complex purchase and sale contracts, leases, mortgage, and mezzanine financing documents, condominium documents, construction contracts, brokerage agreements, telecommunication infrastructure agreements, letters of intent, confidentiality agreements and all other instruments and matters related to the acquisition, conveyance, ownership, financing and/or leasing of real property. Mr. Levine also heads the firm's REO closing department.

Areas of Concentration
Complex commercial and residential real estate acquisitions and conveyances
Complex commercial office, retail, and industrial leasing
Residential leasing
Acquisition, construction and mezzanine financing
Residential and commercial REO title and closing services
Residential and commercial title and closing services
Real estate broker listing agreements
Telecommunication infrastructure agreements
Significant Representation

Vendor of national lenders, servicers and title agencies in the high volume coordination and closing of the resale of bank-owned REO properties. As head of the firm's REO closing department, Mr. Levine has managed thousands of REO closings with a seasoned closing team that has extensive experience dealing with large volume closings.
Representation of 5-star hotel operator and condominium developer in the negotiation and closing of a $210 million construction and mezzanine loan.
Representation of multibillion-dollar real estate investment company in the acquisition and financing of an $85 million portfolio of multifamily South Florida apartment projects.
Representation of commercial lenders in the negotiation and closing of sophisticated commercial loans for various Florida developers and property owners.
Representation of Florida developers and investment companies in the acquisition, financing and construction of multifamily, hotel, office building and industrial projects.
Lead counsel for sophisticated clients in the acquisition of commercial real estate, including acting as general transactional counsel coordinating, along with local outside counsel, the purchase, sale, and financing of real estate throughout the entire country.
Representation of landlords and tenants in commercial and residential lease transactions.
Education
University of Florida College of Law, Juris Doctor with Honors – 1993
University of Florida, Bachelor of Science in Business Administration, with Honors – 1990
Areas of Concentration
Complex commercial and residential real estate acquisitions and conveyances
Complex commercial office, retail, and industrial leasing
Residential leasing
Acquisition, construction and mezzanine financing
Residential and commercial REO title and closing services
Residential and commercial title and closing services
Real estate broker listing agreements
Telecommunication infrastructure agreements