Back to Attorneys Search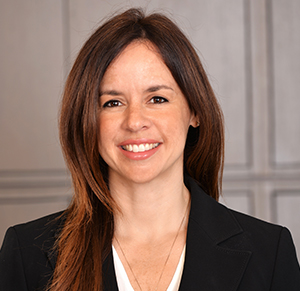 Viviana Aspuru has extensive experience representing developers in the structuring, creation and operation of residential and commercial condominiums, hotel and resort condominiums, master homeowners and community associations, and planned community developments, including issues relating to the initial sale and marketing of condominium projects, planned communities, and large-scale mixed-use developments. Ms. Aspuru has significant experience drafting the state and federal documentation required for the structuring, sale, and development of such projects. She also focuses on advising developers, lenders and purchasers in connection issues related to fractured condominiums, subsequent developer issues, bulk buyer and bulk assignee issues, and association matters. Ms. Aspuru is also one of only 129 attorneys statewide who is a Board Certified Specialist in Condominium and Planned Development Law.
Areas of Concentration
Real estate development
Condominium, hotel condominium, commercial, planned unit and mixed-use development structuring, and sales
Leasing
Residential and commercial real estate transactions
Bulk sales and distressed condominium transactions and development workouts
Association matters
Significant Representation
Represention of developers in structuring residential, commercial, and mixed-use projects with market values in excess of $500 million since joining the firm.
Representation of lenders and developers in connection with the creation and operation of numerous residential, commercial, mixed-use condominiums, resort and hotel condominiums, and large-scale residential and mixed-use community developments.
Representation of lenders and developers in the preparation of condominium disclosure documents, and review of sales and marketing procedures and materials.
Representation of lenders and developers in connection with bulk acquisitions of fractured condominium projects, including matters related to potential developer liability, management and operation of fractured condominium projects, and subsequent sale of units to end purchasers.
Representation of developers in connection with volume closings of more than 2,000 condominium units with initial purchasers.
Representation of lenders and developers in connection with issues relating to operation of homeowners' and condominium associations, and turnover of control of associations to purchasers.
Education
University of Miami
Florida International University
Areas of Concentration
Real estate development
Condominium, hotel condominium, commercial, planned unit and mixed-use development structuring, and sales
Leasing
Residential and commercial real estate transactions
Bulk sales and distressed condominium transactions and development workouts
Association matters